Municipal Office
The new municipal building is a joint project of the White Township Board of Supervisors and the Glendale Valley Municipal Authority. White Township has for many years realized the need for more modern and serviceable office/meeting facility and has for those years been setting aside funds for such a project. As plans for the joint Reade/White water and sewer project progressed it was apparent that an office/meeting facility would be needed by the GVMA. Combining these needs into one project provides a great cost savings for the residents of White Township and the customers of GVMA.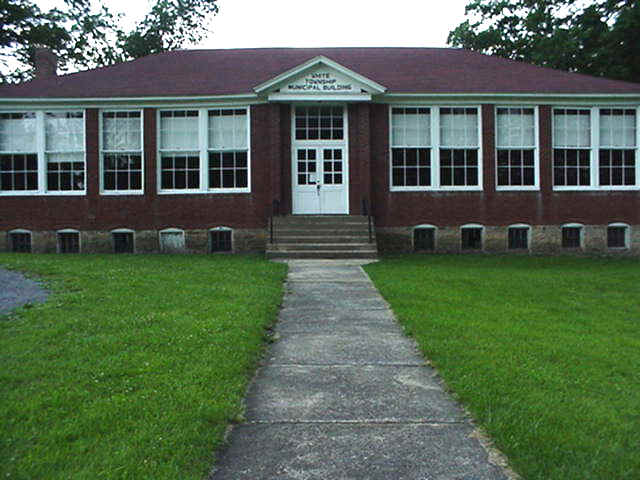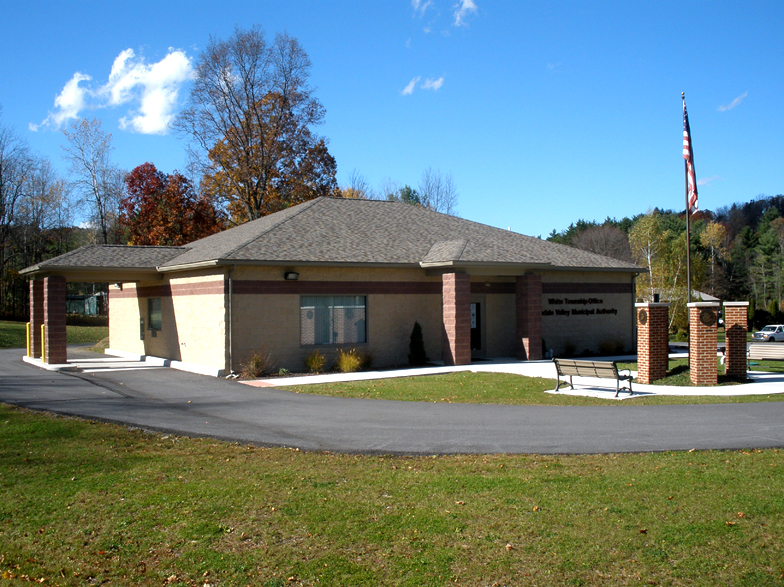 Features
The new municipal building provides modern, efficient office space for both White Township and the GVMA.
In addition to office space, the regular monthly meetings of both White Township and GVMA will be held at the new municipal building. The new meeting room provides ample space for the public to attend these meetings so that everyone can stay involved in their local government.
One of the unique features of the new municipal building is the drive-through pay window. This has led some to believe that someone was building a bank in Beaver Valley! It is not a bank but the principle is the same. The drive-through window provides a convenient way for GVMA customers to pay their water and sewer bills.
You may notice that the original Beaver Valley School "outhouse" is still standing at the top of the lot. Originally, this outhouse was to be demolished with the school building. However, on further reflection it was decided to leave the outhouse stand and refurbish it as a remembrance of the Beaver Valley School and as the "first sewage treatment facility" of the GVMA.
---
To read about the Veterans' Memorial Dedication displayed in front of the building,
click here
.